Case Mate Barely There Cover For HTC One (M8) Black
Brand: Case-mate
Product Code: case-mate
$12.50
Ex Tax: $11.36
Think thin with the original slim case. The Barely There case for HTC One (M8) forms a classic and protective design that shows off the slim profile of your device. The impact resistant hard shell covers the back and sides, while the lay-flat feature protects the front of your HTC One (M8) by extending the bezel above the screen.
Ultra Slim Profile
Lay-flat bezel protects the screen of your HTC One (M8)
Anti-scratch technology
Metal button accents for a refined finish
Original HTC One M9 Dot View Case Onyx Black
Brand: HTC
Product Code: HTC M9 DotView
$19.95
Ex Tax: $18.14
HTC One M9 Dot View Case Onyx Black
This Dot View case is made by HTC, so you can be sure of a perfect fit. The case provides great protection for your HTC One M9 using the highest quality materials.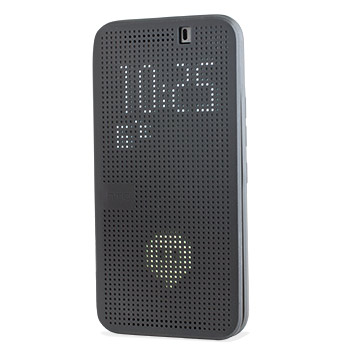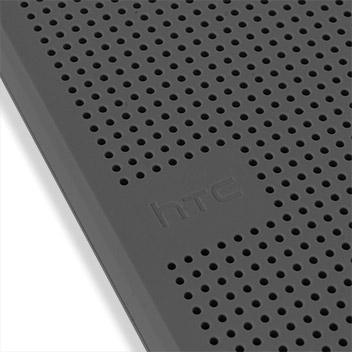 Featuring Dot View 2 see-through notification technology
You've seen notification window technology before, but this is something else altogether...

Meet Dot View 2 - an ingenious solution from HTC for receiving notifications with your case cover still closed. Hundreds of perforations allow your display to relay information to you through the case cover, so you can respond to calls, alarms & calendar alerts and see notifications without opening the case.
Play games using the case
Enjoy simple video games with the case closed to enjoy a little retro nostalgia exclusively with the Dot View 2 case.
Sleep / wake technology
This sophisticated case from HTC activates the M9's sleep/wake function. Simply open the case and the One M9 magically wakes up, close it and it automatically goes to sleep, no need to press any buttons.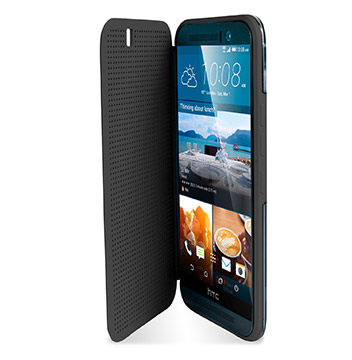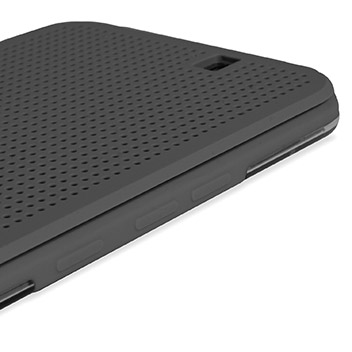 Stylish dot matrix retro look and design
Not only is Dot View brilliant in terms of function, it's also brilliant in terms of form. Remember those dot matrix displays on machines, clocks, railway departure indicators etc? You will be filled with feelings of nostalgia when you view your notifications in this style.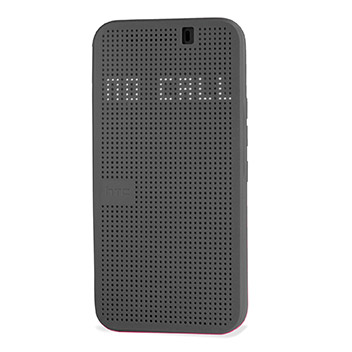 Full front and rear protection
Full front and rear protection? Case closed! That is to say, you don't have to open your case on the move if you do not wish to, therefore your HTC One M9 is fully protected front and rear.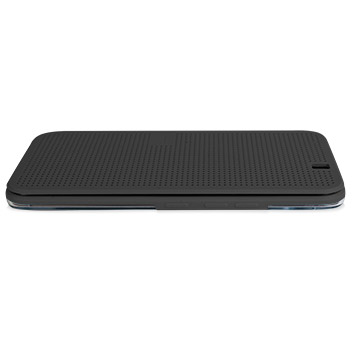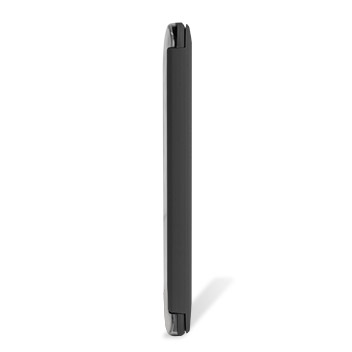 Designed for the HTC One M9
The case is an official HTC product and as a result, it features the highest quality materials and also precision cut-outs for the various ports and features of the HTC One M9 - meaning you won't have to remove the phone from the case to use it.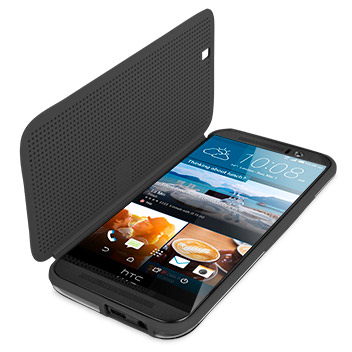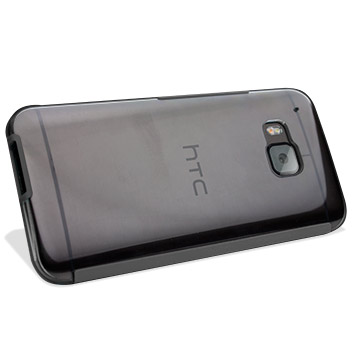 Showing 1 to 2 of 2 (1 Pages)